---
🎃The Best Halloween Gear!!🎃

Have you wanted to caress the skull of your enemies sitting on your throne of evil? Or maybe you may just want to pet your cat while you plan how to rule over the world.
Now you can do it with our incredible articulated claws, as always, with style.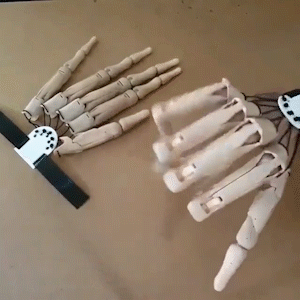 🎃Fits all finger sizes🎃
Updated design for a better fit and more robust.
There should be a pair of such charming and terrifying long claws in every fantasy Halloween collection box. Truly sinister and creepy. They come fully assembled in black/white and are highly customizable with standard acrylic/spray paint.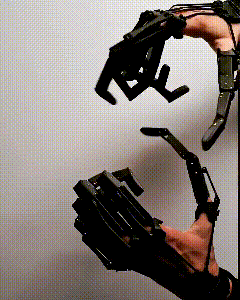 🎃As flexible as your own fingers🎃
Our claws are a piece of craftsmanship. Made with environmentally friendly materials, slightly hardened and hand-dyed. The junction of the paw and the palmare is made of stretchable skin-friendly materials, so they can be well matched to fingers of all sizes.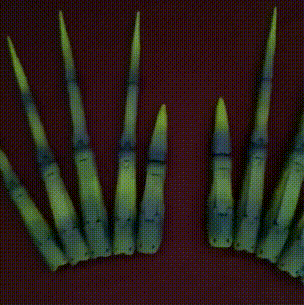 🎃Easy to put on and unload🎃
If you want to resize the finger bases to match yours exactly then you can heat them with a hairdryer or boiled water (just the round parts, not the joining rods) until they are just past warm but still comfortable to touch.
Do it for a few seconds at a time and you'll feel the base ring start to soften. Place your finger inside and mold it then remove your finger and let it cool and be done.


This unique finger accessory is perfect for cocktails, parties, fashion editorials, music videos, costumes/cosplay, Halloween, and drag queens.
FREQUENTLY ASKED QUESTIONS
It usually takes 10-15 days in Europe and America, and 15-20 days in other areas. (Excluding holidays)
You can enter your logistics tracking number in the order tracking section of our main menu to query logistics information. After placing the order, we will process your order within 24 hours, and the order number and logistics order number will be sent to your mailbox by mail.
You can contact us via email, or contact us on facebook. Our customer service mailbox is: service@ktvmalls.com. Due to different time zones, customer service will reply to you within 24 hours.